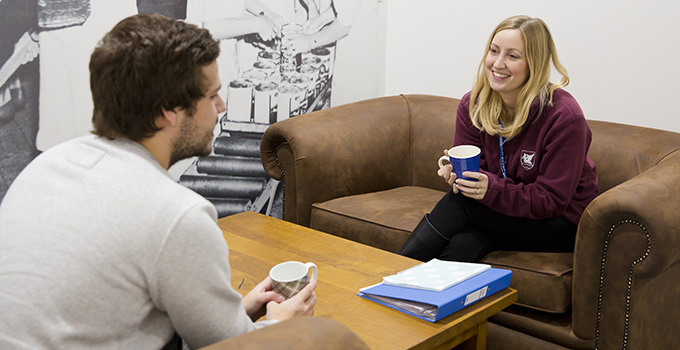 Studying for Medical and Health Science careers can be a long and demanding journey, as you learn to become a person capable of working as a professional, in a high-pressure environment where you must gain and maintain the trust of your patients and colleagues. This requires knowledge, skills and appropriate attitudes and behaviour.
MEDICAL STUDENTS
We strongly recommend that you read the GMC (General Medical Council) publication "ACHIEVING GOOD MEDICAL PRACTICE" and refer to this document regularly throughout your time on the course, so you are familiar with the expectations the GMC have of Medical Students. PLEASE NOTE: The Faculty has designed the course, and professional expectations of you as a Medical student, based on these guidelines.
---
Students can access all University facilities and services throughout their entire time on the course, even if you are in your placement stage and not based on campus. Please click here for more information.
You have the responsibility of looking after yourself while here at University. Students should aim to keep a good balance between work and relaxation time, finding interests and hobbies outside of your course that will help keep you physically and mentally in good shape. The University has a lively Student Union with various clubs and societies for students to join, and if you can't find something suitable there, try google searching for a local community group based in your area for other activities that may interest you.
We do know that sometimes things can get imbalanced or a little overwhelming, so if you need to speak to someone from the University's Wellbeing, Skills and Diversity team about anything, please do contact them for a chat. Their SharePoint site can be found here and their email address is wellbeingskillsanddiversity@buckingham.ac.uk. They are here to help you through difficulties you may encounter during your time at University and with other aspects of University life.
---
The Faculty Student Support Team are here to assist with specific problems that are affecting your ability to study on the course and also support students who may be going through various University and Faculty procedures etc. Take a look at the various sections below to see what areas we are involved with.
Please do contact the Team if you are experiencing any difficulties that are affecting your ability to study. This could include issues regarding your health (both physical and mental), learning difficulties, disabilities, academic issues, professionalism issues etc. We can be contacted using our FMHS-studentsupport@buckingham.ac.uk email address.
Meet the Faculty Student Support Team
______________________________________________________________________________________________________