Attendance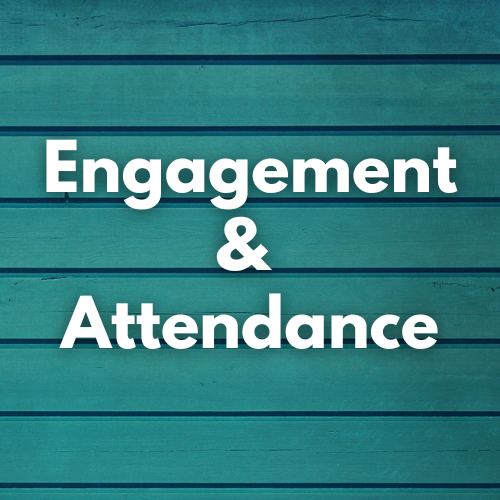 The undergraduate medical programme is a professional training programme and students must demonstrate professional attitudes and behaviour consistent with the high standards that are expected of a doctor.
Studying Medicine at University is more demanding than most other undergraduate courses, and as a medical student you must meet the standards and learning outcomes of the MB ChB programme in order to graduate with a professional qualification. You can only do this by engaging fully with the course.

Students are expected to attend punctually and engage with 100% of all scheduled course activities and learning events to meet the requirements set out by the Faculty.

---
Your participation with the course consists of two areas: Engagement and Attendance
---
ENGAGEMENT
Phase 1 students on the MBChB course should read the Phase 1 MB ChB Engagement policy to be familiar with the Faculty's engagement requirements, the ways in which engagement is monitored, and the subsequent consequences of not engaging with the course.
Phase 2 students will adhere to their own LEP providers for engagement with the course. If you should require any further details about this, please contact your LEP administrators.
---
ATTENDANCE
The Attendance and Leave Policy specifies in more detail the requirements for attending the course and the correct processes for reporting absences. The Faculty recognises that there may be times when you have to be absent from the course because of illness or exceptional personal circumstances.

Please read the policy to familiarise yourself with our attendance expectations, how to report absences and your responsibility in the process.

All absences must be reported in a timely, and correct way. The Attendance and Leave policy applies to all our students, throughout their time on the course.

If you are absent, you should follow the correct process as set out in the policy and ALSO notify:
Phase 1 - the relevant Unit Lead or Placement/GP provider - this is your responsibility.
Phase 2 - your Block Lead/Placement provider and Block Administrator
---

ABSENCE FORMS

Self Certification Form (illness/sickness) - for short-term illnesses, you may

self certify

for up to five days if necessary (please click the link for the online form), but you must obtain a medical certificate from a doctor if you are unwell for longer and if your illness coincides with an assessment. If your illness is a longer term situation that will impact your ability to study or is diagnosed as being more serious please contact fmhs-studentsupport@buckingham.ac.uk to discuss your situation with a member of the team.
Exceptional Absence Request Form - The Faculty recognises that there may be exceptional circumstances that prevents a student from attending on a particular day. An

exceptional absence request form

should be submitted in this situation (please refer to the Attendance and Leave policy for more details). All requests must be accompanied by evidence where possible. You should not use this form for illnesses.


---
If you find yourself having to deal with a difficult personal situation and are concerned about taking leave, it is advisable to come and speak with the Student Support team so we can discuss your options and support management. Please book a support meeting with one of the team.
Last modified: Monday, 6 March 2023, 9:58 AM