Welcome to the University of Buckingham Medical School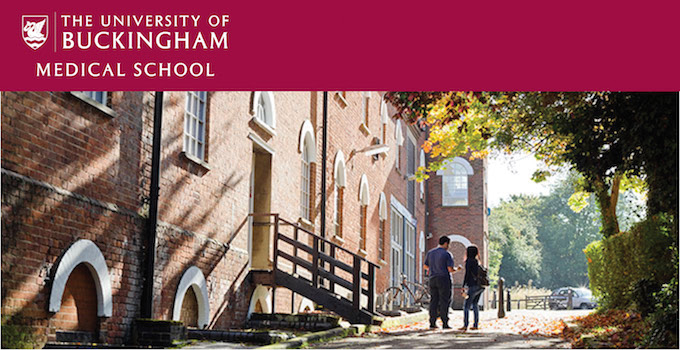 About the Medical School

The University of Buckingham Medical School is the UK's first independent not-for-profit Medical School. Our guiding philosophy is to produce highly ethical, honest and compassionate doctors who will put the patient first.
Our curriculum is derived from a well-established MB ChB programme that has been refined over 20 years to provide optimum learning experience. Every aspect of it has been engineered to fully equip our students with the skills necessary to start their journey as medical practioners.
The Medical School embraces The University of Buckingham ethos of focusing on student experience. This has allowed the University to lead the National Student Survey for Student Satisfaction for the past eight years.
MB ChB Course
Please use the diagram below to navigate through the MB ChB Course:
---
Please click on the diagram below to get more general information about the MB ChB at Buckingham
(Please note that this clickable diagram needs a minimum monitor resolution of 1200px width with the browser in full screen to work correctly. You can also use the navigation on the left hand side if you experience any problems)